March 4, 2016
I read a comic in which Little Nemo's bedroom is flooded.
"After the storm subsided he discovered the land he was on to be moving swiftly through the water but the voice allayed his fears."

April 13, 2016
I note down the following quotation from Victor Hugo:
"Revolt is a sort of waterspout in the social atmosphere which forms suddenly in certain conditions of temperature, and which, as it eddies about, mounts, descends, thunders, tears, razes, crushes, demolishes, uproots, bearing with it great natures and small, the strong man and the feeble mind, the tree trunk and the stalk of straw. Woe to him whom it bears away as well as to him whom it strikes! It breaks the one against the other."
June 9, 2016
A sinkhole event in Ottawa, including major flooding of light-rail tunnels under construction. This was predicted by some surrealist mail zines sent earlier in the month by Steven and Casi Cline. I report the event to a friend in some correspondence from that week:

A magnificent and tremendous SINKHOLE suddenly appeared at the corner Rideau and Sussex (the NADIR of the city!) It was an utter festival of humor—clamor reigned, an (empty) car was sucked in and lost in the liquid concrete, the memes appeared online in droves. I'd say it was analogous to the situation of the flood the Chicago group described in 1992 with "A River's Revenge!"
And the word was on my mind anyway, since earlier this year Steven Cline had sent me a piece on sinkholes in his zine Rapture 17:
"Where did this sinkhole come from? It formed on a Sunday, and spread with each passing skin reversal. The alluvial plains teach a lesson to the unlistening ground mice. Blood red porcupines flatten themselves and roll unto the driveway of your family's old home…"
July 28, 2016
My friend Laura Lake sends me the following dream account:
"Friends of my parents were telling us about their hardships over the winter. They had been living in Montreal when they were inundated by heavy snows. The disastrous weather knocked out the power and heating for a couple months. Worse, with the sewer systems offline, the basement of their home had been flooded with freezing water they'd had to spent days at a time trying to bail out.
Meanwhile, anarchists and political progressives had extolled the virtues of their community on the news. They compared them, in glowing terms, to the original settlers who'd colonized the area hundreds of years ago. Their pioneering spirit was commended as if they had chosen this disaster for themselves. The honest simplicity of their lifestyle, uncomplicated by modern extravagances, was favorably compared to the Amish.
Disaster relief and government assistance had not been considered necessary. In fact, it was no longer considered safe to extend basic city services like ambulances and the police to the area. Hadn't these honest, good-natured citizens proven themselves well-capable of struggling for their own survival? Hadn't they met their adversity with a willingness to make do, to make sacrifices, and to do for themselves what was necessary by pulling together as a community? Life went on. Perhaps, it was argued, our overabundance of technological affluence was really what had sapped society of its vigor and weakened the links between citizens – the austerity which prevailed over this community was offered as a kind of solution to the current economic crisis.
Those left struggling to keep themselves from freezing to death in their own homes and to live on a diet of cold beans dug out of a can had no time to refute the presentation of their misery as a kind of success story. They were, after all, too preoccupied trying to survive to be able to ask for the help they needed to keep their lives from entirely unraveling…"
October 13, 2016
Steven Cline's film The Oneiric Flood is released; I watch it three times in succession.
November 1, 2016
The Chimaera gang play a round of the Paris Surrealist Group's new game, which they call Il Croyait Voir. Based on the format of Lewis Carroll's "Mad Gardener's Song", each player writes one of the three verses blind to the others. Among many others, JR, LL, and JA come up with the following result:
"They thought they saw a grasshopper giving the Hitler salute.
They looked again and saw a coal mine flooded with tears.
They learnt that it is best not to sass one's elders when said elders are drunk out of their collective gourds."
November 18, 2016
Release of the Peculiar Mormyrid sea issue, including many, many threats of aquatic overflow into everyday life. See Guy Girard's giant floods, Joël Gayraud's overflooded nuclear reactors, The Stockholm Surrealist Group's "Life Partially Submerged" etc…
March 1, 2017
I dream it is night and a flood is slowly consuming an entire town. Dogs are running around and people are breaking open pet store windows to liberate those dogs that remain captive.
Dream Geography: the town is situated in a valley. We (the inhabitants and I) try semi-casually to gather at the northern, higher end of town. There is some kind of gate we close but it seemed to be fairly haphazard. I am in the meantime reading a biography of some silly composer whose single claim to fame was a curiously the writing of a novel.
May 4-6, 2017
Massive flooding in Eastern Canada including the Ottawa-Gatineau region. Images of flooded neighbourhoods (including photos similar to my dream of residents carrying dogs) are in constant media rotation. Local climate scientists warn that such floods are likely to be a regular occurrence from now on.
May 7, 2017
During a visit to my childhood neighbourhood I discover flooding in some areas, including a familiar park on the Ottawa river (Andre Hayden). Connected to this park, I am particularly moved by the flooding of a certain pedestrian tunnel, which is important to me (and, no doubt, many others) as the location of some very formative youthful sexual experiences. The partial submersion of an erogenous zone.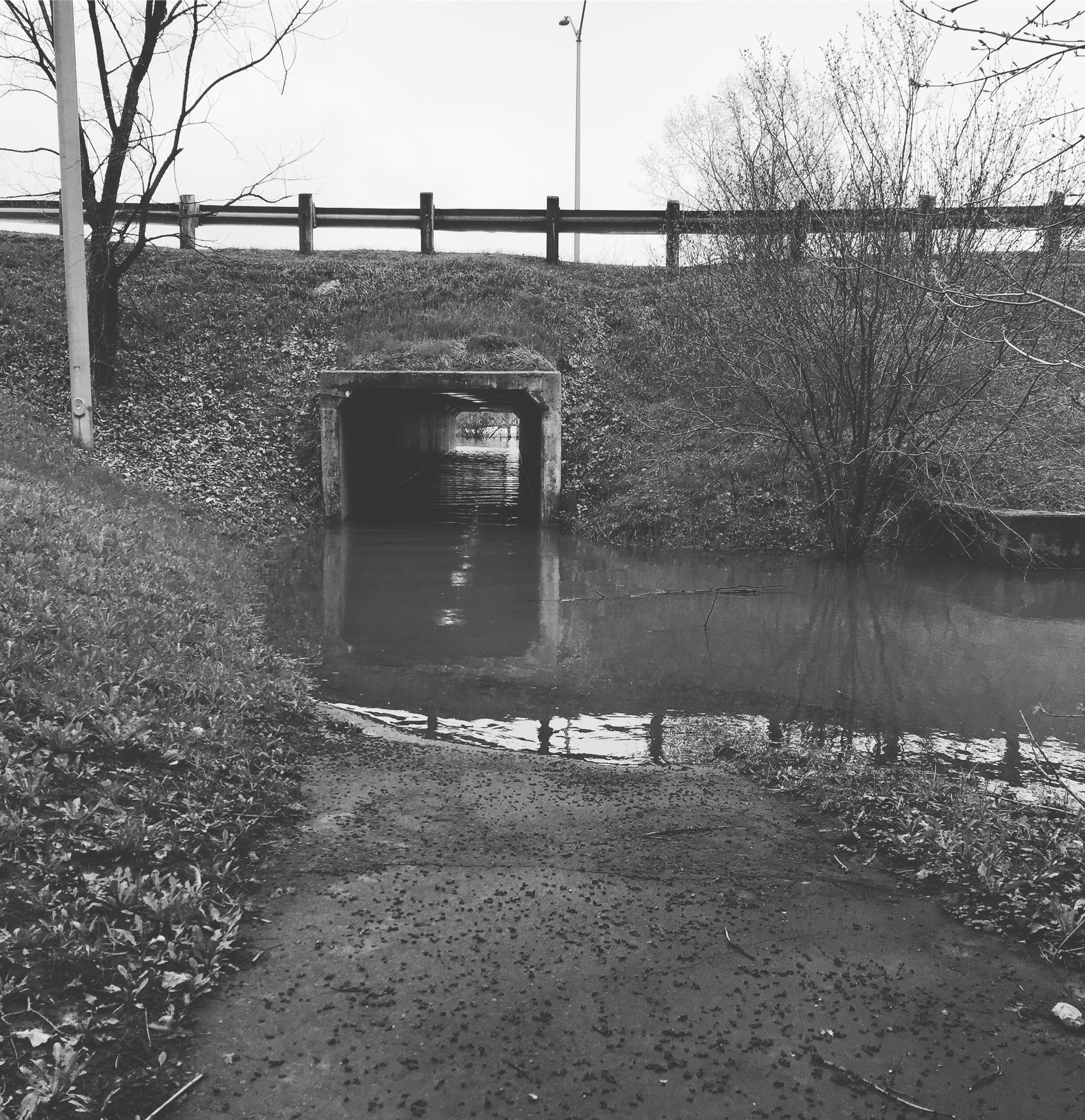 May 7-8, 2017
In asking permissions to use the above dream from Laura Lake, we discover a startling coincidence: on May 7, during a halt in the rain, we both, unbeknownst to each other, took parallel surrealist floodwalks converging onto the aforementioned park. Laura came from the East to the West, catching many dramatic sites of flooding in Britannia Beach, including: a totally flooded community centre courtyard, a field, a parking lot, a blockade détourned by the public into a passage she termed the Anarchist Bridge— "the blockade used to keep people off what little remains above water has been re-purposed into a bridge onto it, a heroic gesture of popular will as it certainly provides the finest vistas"— and many other tempting sites. We are resolved to undertake a more thorough surrealist expedition to the flood site in the near future, whether, as she suggests, for treasure, deluvian imagery, or to confront government censorship. She says: "As I saw them, I knew that such imagery was certain to resurface in my dreams."
Save
Save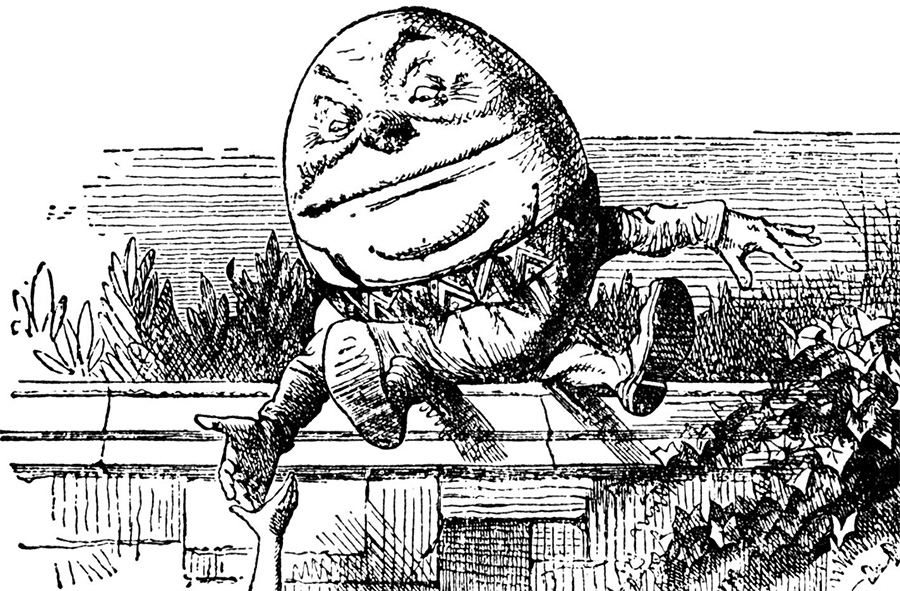 Do you know who is in your garden? Is it a pronoun combined with a chronological list of achievements? Or is it a self-conscious spell, projecting itself on various situations? Does it cast a shadow at brillig? Does it salivate over its own legend? Or is it starving to escape its own fixity, in a desperate flight from the established order?
These questions go out in particular to all the automatons with clock-hearts, dilapidated debutantes and crypto-auto-biographers out there who try to impress journal editors with their marching band of "Published-Ins", "Appeared-Ins", "Nominated Fors" and, perhaps most damning, "Awardeds".
It's not that I don't enjoy the spectacle of a circus on some child-like level. But anybody who has thought about it from the perspective of poetic justice must side with the slim chance of the animals revolting and devouring the ringmasters. I guess what I mean is that when the forecast is really hot, POETRY LEAVES NO PAPER TRAIL.
Or at least it doesn't write up its own police report. Is poetry spying? Yes, to a degree, it is a (mass?) observation of "something", but it is emphatically NOT a self-declared index of one's own activities. Especially if these self-censored lists include awards but not dreams, punches thrown, neuroses confronted… Or is it full-blown espionage, self-surveillance, snitching? I think summaries and profile screens were invented for military officers and cops. Or at least somebody with a sharp object. Getting "to the point" evokes the bayonet.
But where there are cops, of course, there's property nearby what needs guarding. Protecting the plots of the bourgeoisie, the literary corps of the police force keeps out squatters and vagrants and ensures that there are clean sitting rooms for people to wait in clutching their freshly printed resumes. Of course, most publication is a kind of job interview, but perhaps there are a few rare instances that see it more as a kind of MODEST OPPORTUNITY FOR INSINUATING ROMANTIC WITCHCRAFT INTO THE BLOODSTREAM OF THE CAPITALIST METROPOLIS. The touching of hearts, through modest exhibitionism of a few throbbing pericardia.
In this context I am reminded of a certain filthy doorway in a bus station I frequent, which, when it rains, reflects along its bottom panels a diabolical light-show of waves from water droplets, radio signals from a utopian neverland interrupting the foot-level gazers and reveries of the working day. Nearby, the word "COME" is scrawled in black marker on a red garbage receptacle. One would be hard-pressed to refuse this call to adventure, and I look around me, to see if others catch the moment…Unless, perhaps, they are instead committed to a much narrower conception of transit; just on their way, maybe. There are other invitations to respond to. Tonight, a highly established awards ceremony. And after, the itemization of said good time on one's scroll of accomplishments. The life of the agenda and the invite. What, too good for garbage now? Your uncle Moscovitch was never too good for his own garbage.
Ok then. Instead of a coven plotting revolution, a gathering of the Table of Contents society. The mandate? Itemize the subitems. It's a closed-circle of classification, a new worse scholarship of our own selves. A sad poet who crafts their own bibliography as a favour to their future biographer. "He'll be so impressed, and I'll be a bust in a high school cafeteria." This is nothing new, but I keep wagering my all on the MUST BE MADE BY ALL OF YOU, and ask, can't we dispense with templates and chronological storytelling?
By all and not one means not dwelling on oneself certainly. There's a giant Gulliver out there you could be crawling all over. There's a chance to step outside oneself, the Phoney Pohet, and stumble over an object or a group of friends that jolt a connection unforeseen, unprepared, untrained, and certainly unexposed. We need new faces and masks for ourselves that point far away from our humanity and its accrued skillsets.
When I was younger I spent some time considering poetry journals, prizes, submission guidelines and all the other operating procedures of a successful literary career. I found it was remarkably similar to the advice I was getting from high school career counsellors. The Way of the Professional Pohet: get good grades, volunteer, practice, network, apply, and expose yourself. It's a rather obvious way to channel the ghost of christmas bureaucracy (and his attendant rewards). I suppose the output of both streams, had I followed them, would be UNFLINCHINGLY SUBURBAN. This means a poetics/lifestyle of comfort, entertainment, stability, and self-obsession.
Ah, look! There they go now, Mr. and Mrs. Poets of the Patriarchy! Cube headed with rounded, aesthetic corners. My, what clean careers and handkerchiefs. I suspect they smell of vetiver. A pink skunk pulls a baby-carriage at their side, filled with tomatoes. They must have drunk lots of fecund blowfish tea to get where they are now, you can see it leaking from their verse spouts (located like a Sperm Whale at the top of the head). A chipmunk could hear the chapbooks rustling in their hearts. I see them murmuring something… Ah, they are accepting their life experiences into their poems. They are living, just like that, right before our eyes! Such a simple movement of tender moments and bowels. I wonder how their spouts work, actually, I do hope they reveal the secret in an interview. Perhaps after winning some prizes. They lament there is hardly a career to be had in this poetry game. But for now they invite us over and look at the sight of their beautiful spinal cords on the shelf, their custom fonts. What a chymical couple.
Ok. Moving along. Now let's stop and talk to Arcanum XII, The Hanged Man, who dangles merrily without jotting down any notes at all—or if he is doing that kind of journalism, behind his back (for we don't know what he's holding in his hands), he's certainly NOT in the sharing mood. It's a sort of still, Mass-Observation on his part, an ornithology of the poetic occurrence in nature and on the path towards the city. The Mass-Observers in Worktown would often take notes inconspicuously in coat pockets. The poetic data lives in the mass and belongs to the masses. The junkbox in the garage, the archive of old observations. This is where the poetic itemizes itself, an internal finality and an external slip on the banana peel of the real. You can see it in his expression. It's that blank supernaturalist stare of Nerval. The very opposite of the self-satisfied smirk of the curriculum vitae. Yes, all acceptable and career-progressing CVs have this terrible facial expression:
The egg only got larger and larger, and more and more human: when she had come within a few yards of it, she saw that it had eyes and a nose and mouth; and, when she had come close to it, she saw clearly that it was HUMPTY DUMPTY himself. 'It can't be anybody else!' she said to herself. 'I'm as certain of it, as if his name were written all over his face.
Fry the egg. Who is content to be satisfied, when there's desperation available? I ask the third person in the garden if they are really what was caught on the line (the dangling worm of reputation)… Or if it could be someone else?
A grin without a cat.
-Jason Abdelhadi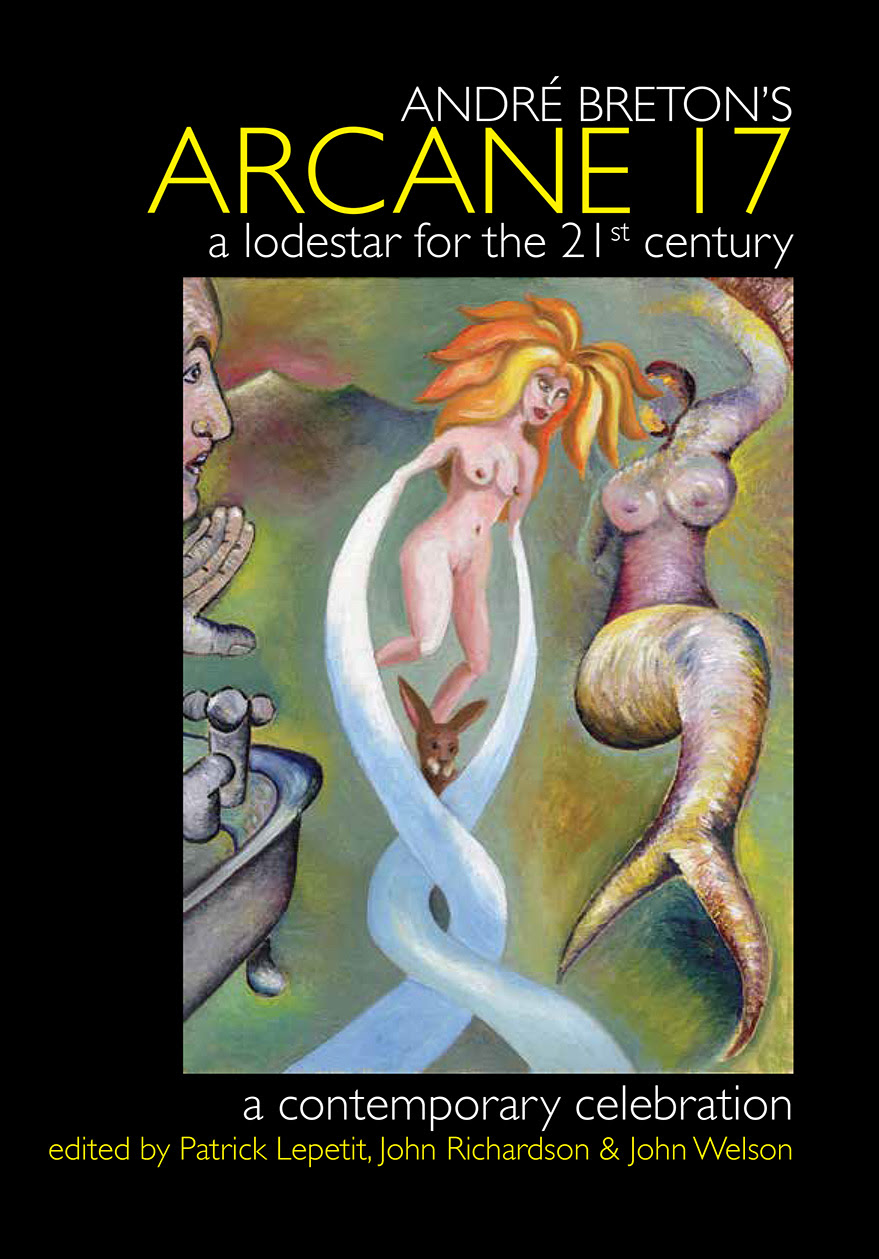 ANDRÉ BRETON'S ARCANE 17: A LODESTAR FOR THE 21st CENTURY A CONTEMPORARY CELEBRATION is from an idea by Patrick Lepetit, John Richardson & John Welson and includes contributions from: Jean Bonnin, Miguel de Carvalho, Jean-Claude Charbonel, Neil Coombs, Guy Ducornet, Krzystoft Fijalkowski, Kathy Fox, Beth Garon, Paul Garon, Guy Girard, Mary Jacob, Patrick Lepetit, Rik Lina, Michael Löwy, Desmond Morris, David Nadeau, Jean-Pierre Paraggio, Seixas Peixoto, Predo Prata, Marie Pierre, Michel Remy, John Richardson, Ody Saban, Francine Samuel, Pierre-Andre Sauvageot, Gregg Simpson, Wedgwood Steventon, Laurens Vancrevel and John Welson. Fully illustrated throughout in colour. Texts and essays by David Nadeau, Desmond Morris, Michael Löwy, Patrick Lepetit, Guy Girard and others.
Now available to buy at reduced price here
Save
Save
"The gangsters of the Hartley Mob, who made their rendezvous in the dives around Broadway and Houston street, were attracting much attention by using a hearse and carriages to transport their plunder through the streets. The vehicles proceeded like a funeral, with the stolen goods concealed behind the black drapings of the hearse and on the floors of the carriages, in which rode the gangsters heavily armed and dressed in funereal garments. The Hartley Mob chieftains also employed the hearse to haul their battlers. Once some twenty members of the gang set out to avenge an insult which had been offered to them by one of the Five Points gangs, and the latter gathered in force in Mulberry street to repel them. But the Five Pointers divided their ranks to permit a hearse and funeral carriages to pass, and were surprised and overwhelmed when the Hartley Mob thugs suddenly swarmed out of the vehicles and attacked them."
Herbert Asbury, The Gangs of New York.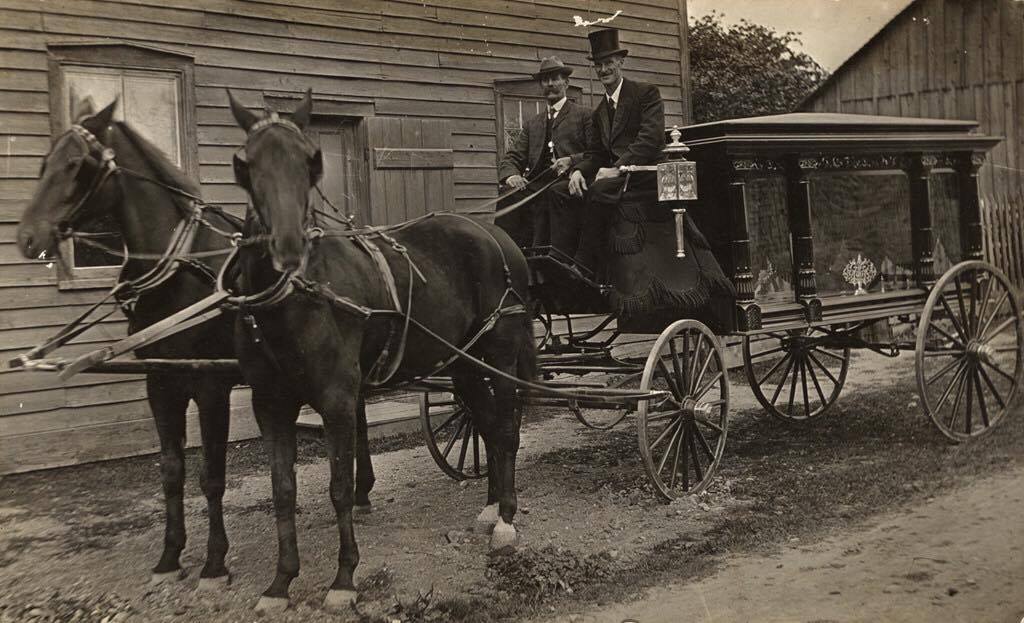 We recently found out through Facebook that an "International Surrealist Exhibition" took place in the Municipal Museum of Cartago in Costa Rica (free admission), which shares a logo with a certain Camaleonart Foundation — Art and Entertainment (and that is precisely what it is to a large extent nowadays). It deals with no less than 107 "world famous artists" from 26 countries exhibiting 380 works. Oddly enough, we do not recognize the vast majority of those names, but okay, we're too insolently a-cultural to be aware of so much "world fame". We learn that surrealism is an artistic and literary movement whose greatest exponent was Salvador Dalí (not by chance called Avida Dollars by the author of the Surrealist Manifestoes), and also that "art is an ambassador". Perhaps that would be the reason why representatives of up to 8 surely very progressive embassies of nations from the continent were invited to the inauguration?
A pretentious and one-dimensional, i.e. very reductionist exhibition, despite the presence of friends of great integrity represented with works without doubt of excellent quality; a mere greenhouse of myriad aesthetic repetitions and commonplaces (title of the event: The Keys of Desire) under a "surrealist" label, typically formal, castrated and shoddy (which tolerates the presence of an Ingmar Bergman). It shows a true "surrealist realism" (in the manner of the "socialist realism" of such infamous memory, understood as an ideologization, institutionalization and stereotyping of an originally living impulse) and in this case not even with a minimum of "piquancy", empty of the least critical decency and rebellious spirit, the essence of a most basic surrealist attitude: a banal alibi among others in a bourgeois culture in total decadence, which seeks, as always, to convert any aspect of transgression into merchandise, entertainment and financial and political speculation at the service of the establishment.
Exegetes, in order to see clearly, erase the word surrealism, said someone quite correctly for quite some years ago.
Jesús Garcías Rodriguez
Bruno Jacobs
Summer 2016