Arthur Spota
---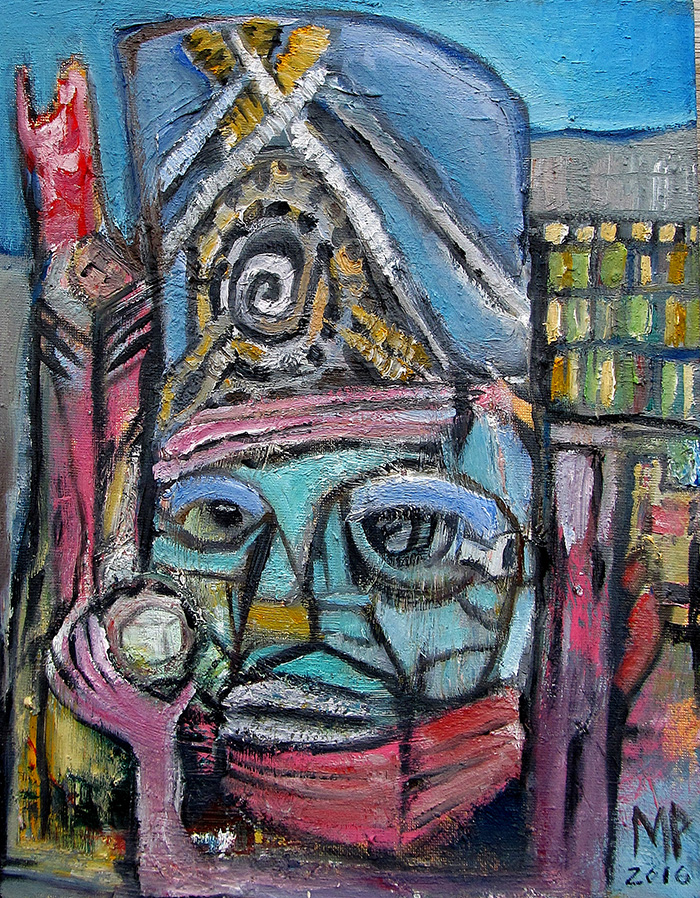 Leader of Illusions by by Mitchell Pluto
Navigations (for André Breton)
Even the moon becomes carnivorous light
suspended from fields of air
as loftily as any man
and woman
perfectly arabesque and intransigent.
One day my heart will seize itself
One day my despair will forge powers from the supernatural
and conduct from the median of pearl
a purity of light from a reflection of my own life.
A vertigo of the infinite
is surrounded by a fine mass of filament.
Midnight lies motionless,
caressed and converging with the mosaic
dream and spiritlessness.
Shadow is but the mist of an energy
without the diamond blue stillness
that is the lustre of its vertigo.
My life is purity and the demise of what is pure.
My love, an ember in eternity:
A mechanical path that leads to magick.
I was born from the very pump of what is senseless.
My dada maintains (contains) two elements
1. consequence
2. lilac
Quickly!
Peel sleep from the cells that are remorseful.
Peel sleep from the velvety cisterns that flow
unfalteringly to the very steps of love.
Beneath the gleam your reveries cast
in the pale garden of your hidden dream
strange birds swiftly ascend the length of the air,
become songs in the night
hidden by a mist
where melody comes to rest.
My desire darkens the mist with pure loss
and pledges its loyalty to the forgotten spaces
divided by the depths of your fallen intent.
I am there
as night and moon merge
beneath the flora;
as wind and stream embrace
for the first time.
And for the first time,
deep in my heart
time erases itself.
A world without beginning, without end
absorbed in a nebula of vapor
vanishes as quickly and as plainly as death.
---