About
"The man who cannot visualize a horse galloping on a tomato is an idiot."
– Andre Breton
Peculiar Mormyrid is a surrealist collective as well as a publisher of contemporary surrealism. We are interested in works that are challenges to mundane reality, which we believe accounts for only a very narrow range of possible experience. We see ourselves providing a "meeting place" for surrealist dreamers, revolutionaries, artists, researchers and other participants in the international surrealist movement. Through our biannual journal, Peculiar Mormyrid, we seek to publish contemporary outputs of surrealist activity or items of interest to surrealists, regardless of medium or format.
Our Editors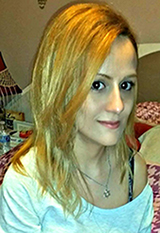 Angel Dionne is the founder of Peculiar Mormyrid Journal and is a graduate of the University of Maine in Fort Kent and Southern New Hampshire University. She is a PhD candidate at the University of New Brunswick – Fredericton. Her areas of interest include surrealism, existentialism, and the absurd. In her spare time she enjoys traveling, writing, and wine. Her work has appeared in various publications such as Crab Fat Magazine, Crack the Spine Magazine, The Missing Slate, Good Morning Magazine, Sein Und Werden, Apocrypha & Abstractions, The Penmen Review Anthology, Chicken Soup for the Soul, The Fiddlehead Focus, and The Aroostook Review. She currently resides in Madawaska, Maine.
Steven Cline creates surrealist collage and writing and currently lives in Cartersville, Georgia. Steven fell into the surrealist rabbit hole about a decade ago thanks to the book "What is Surrealism", and other Chicago Lit. His book Echo can be found here, and his visual art can be found at http://stevenclineart.com/
Patrik Sampler (contributing editor) is a writer whose fiction and non-fiction has appeared in The Guardian, Marco Polo, and other publications. Sampler has a strong interest in Abe Kobo's late career novels, which were the focus of his research toward a postgraduate degree in literature. In 2017, Sampler's debut novel, The Ocean Container, will be published by Ninebark Press. www.patriksampler.com
Casi Cline is an artist and writer. She works as a graphic designer and as a math tutor because, unfortunately, bills must be paid. She has been irresistibly and inexorably drawn into Surrealism and has come to see it as a way to break through the mundanity and pettiness of life, a means of seeking for the right questions to even ask, and as a silvery thread connecting one vulnerable awareness to another. She has always loved reading and books in general, often falling asleep with one in hand. Oddly, she also enjoys tearing them up into little pieces and covering them with ink. Overall, she is really just a very large child searching for the marvelous. You can visit her website, www.ephemeralityart.com, and facebook page, www.facebook.com/ephemeralityart, to see her work.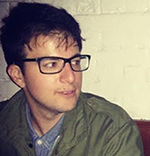 Jason Abdelhadi is a librarian and surrealo-feuilletonist from Ottawa, Canada. Hypnotized at a young age by German Romanticism and Max Fleischer cartoons, he has been haplessly pulled around by his enthusiasm for the weird and the convulsive ever since. His motivations include: Surrealism, Romanticism, The French and Haitian Revolutions, Black Humour, cartoons, Marxism, The Marx Bros, The Marvellous…