A journey into topsy-turvy. A wo/man with a penchant for squeezing red seals finds that Friendly Computer has ceased to function. And on a lazy saturday, too! Whatever will our hikikomori surhero do? Play the Big Outgame? Fine. Fine. But in that strange land of stickysweet chaos, who, indeed, will finally triumph? Will it be our lovable hero/ine, Porcupine? Or will it be the albino marmoset, who delights in black snowstorm? Play on, player…
SOUND ON:

CHOOSE YOUR NAME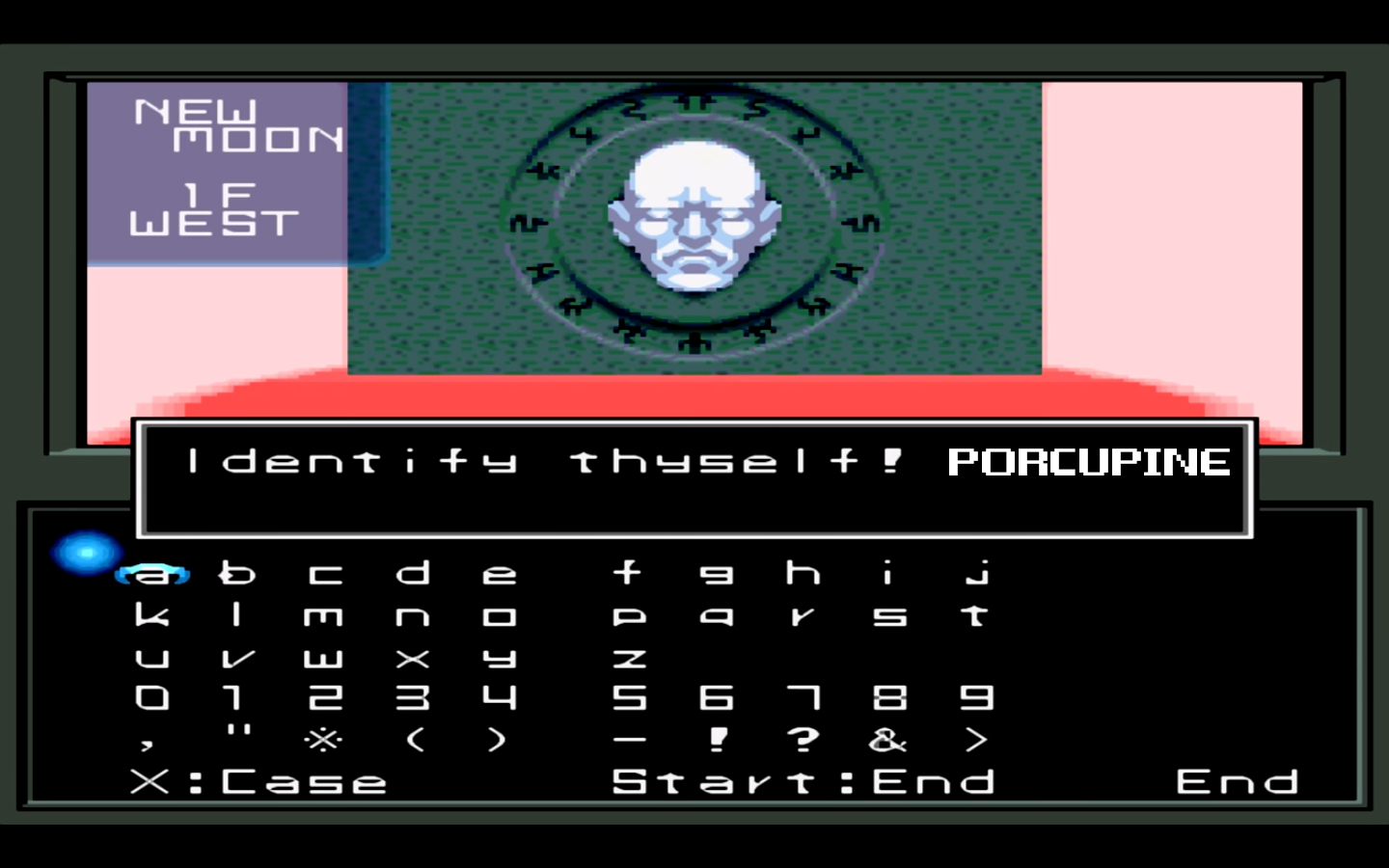 DAY 1 – Porcupine's Home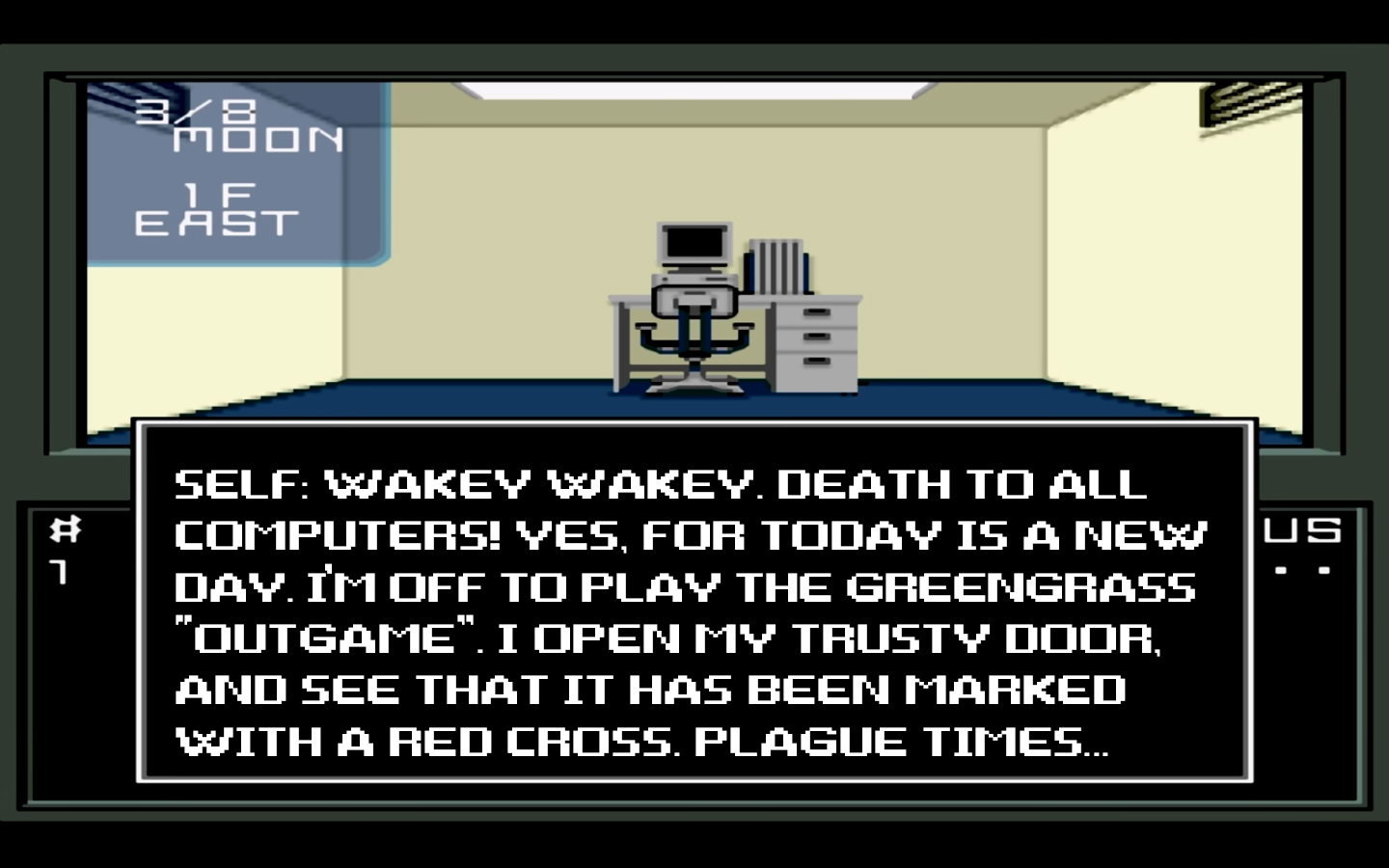 Encounter in Grasshopper Park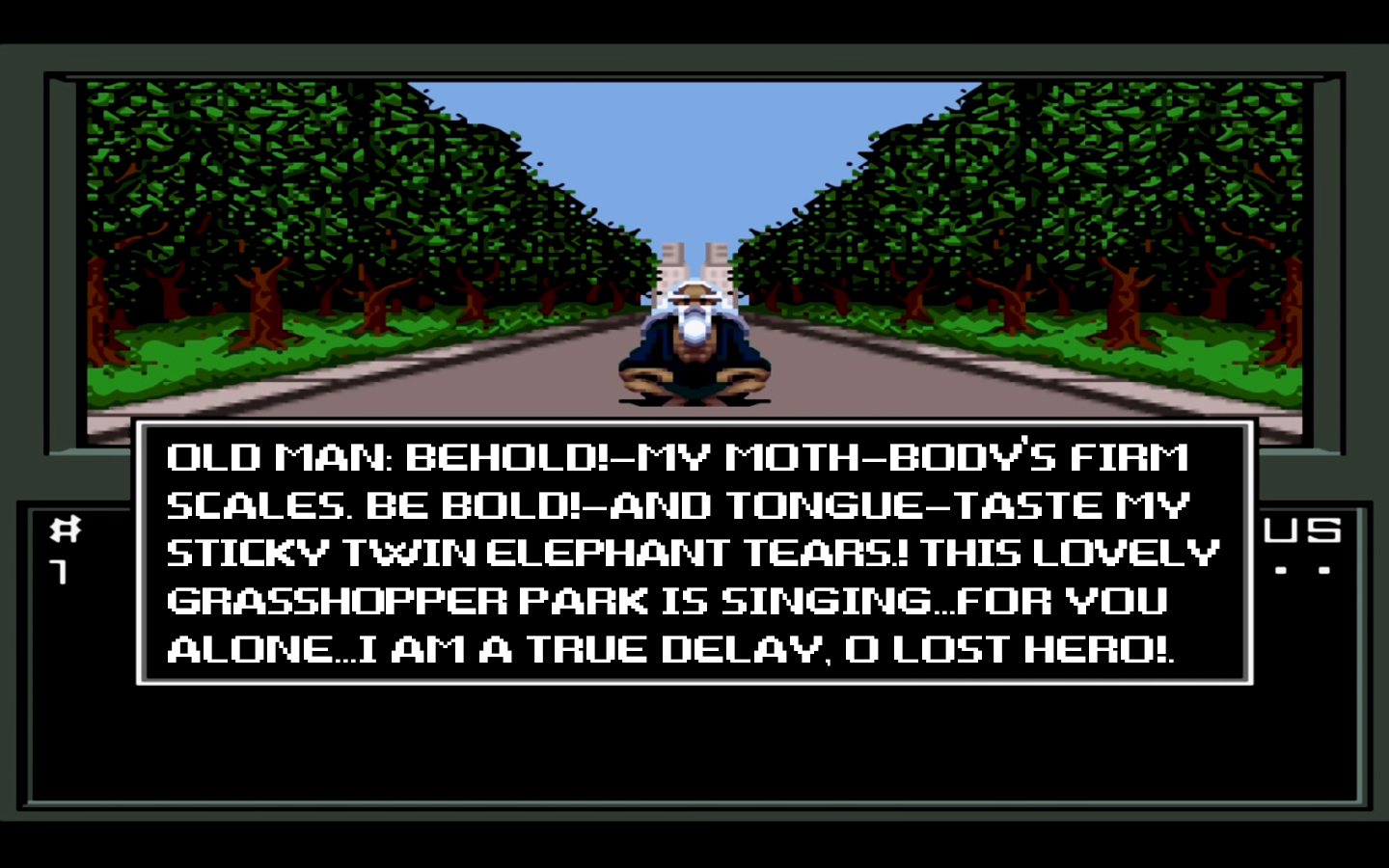 A dérive blocked in Surrcity. Porcupine's first triumphant battle.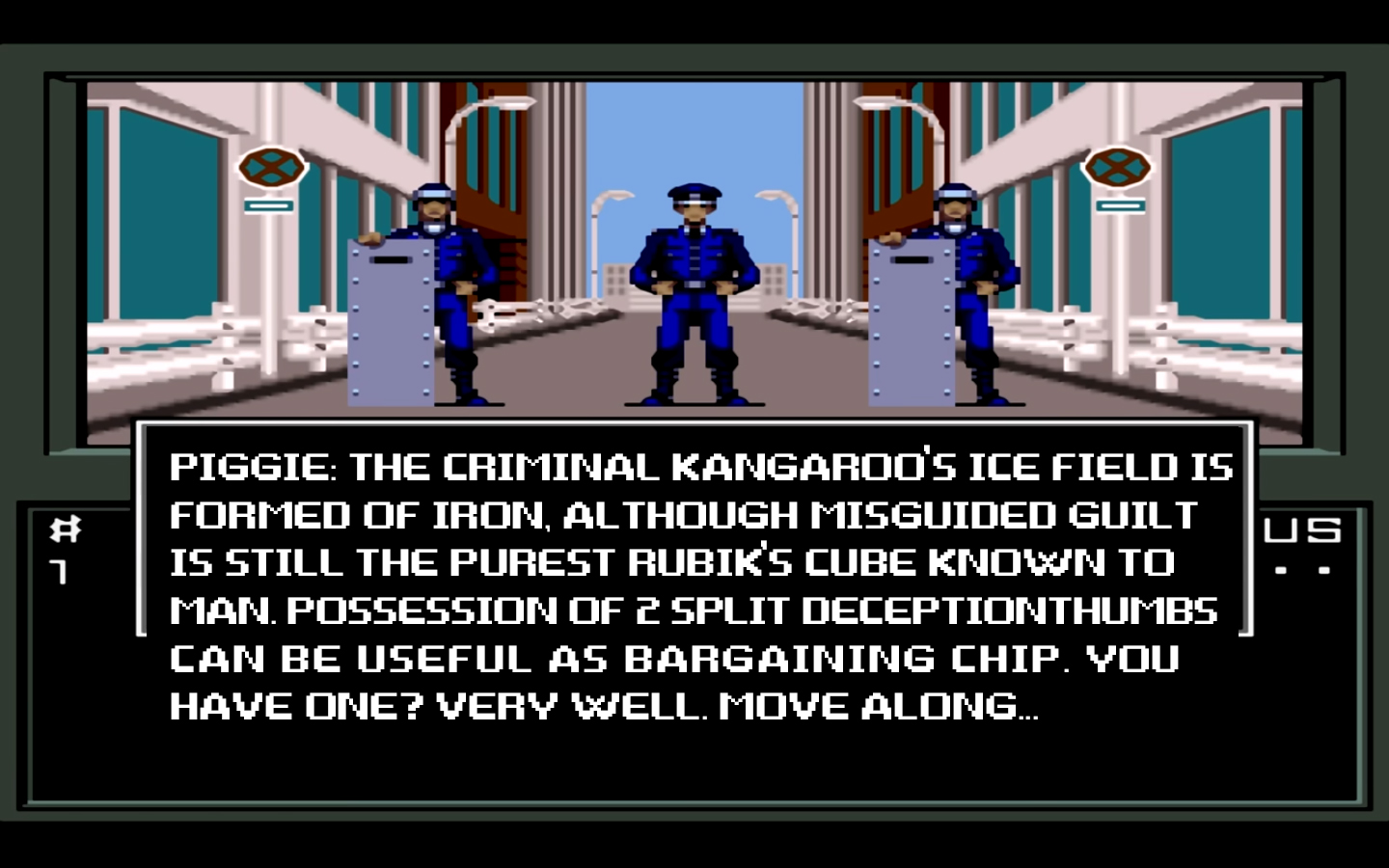 Health now quite low, our weary Porcupine decides that a visit to Doctor Cozy is in order…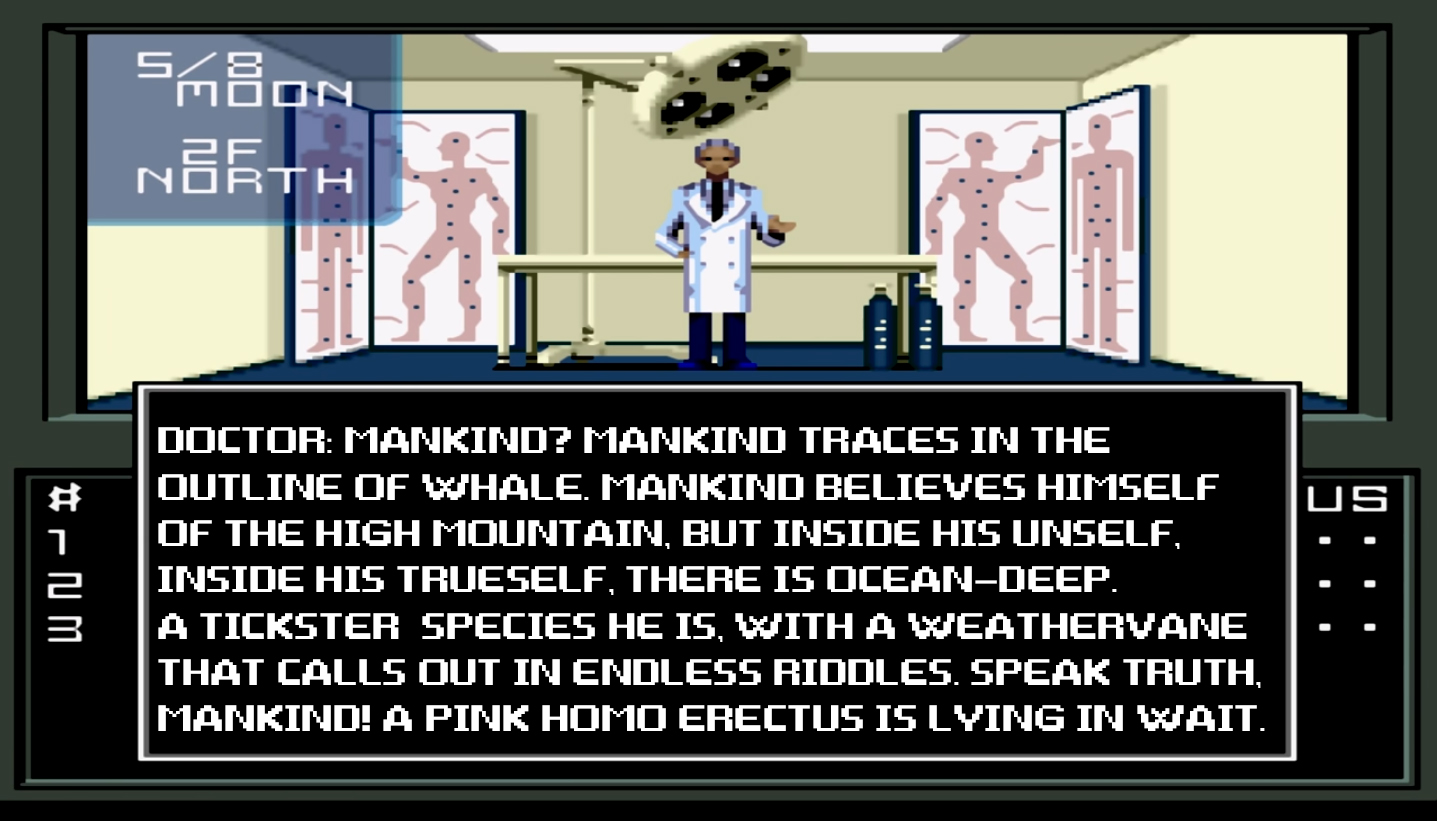 DAY 2 – Inside Porcupine's living room.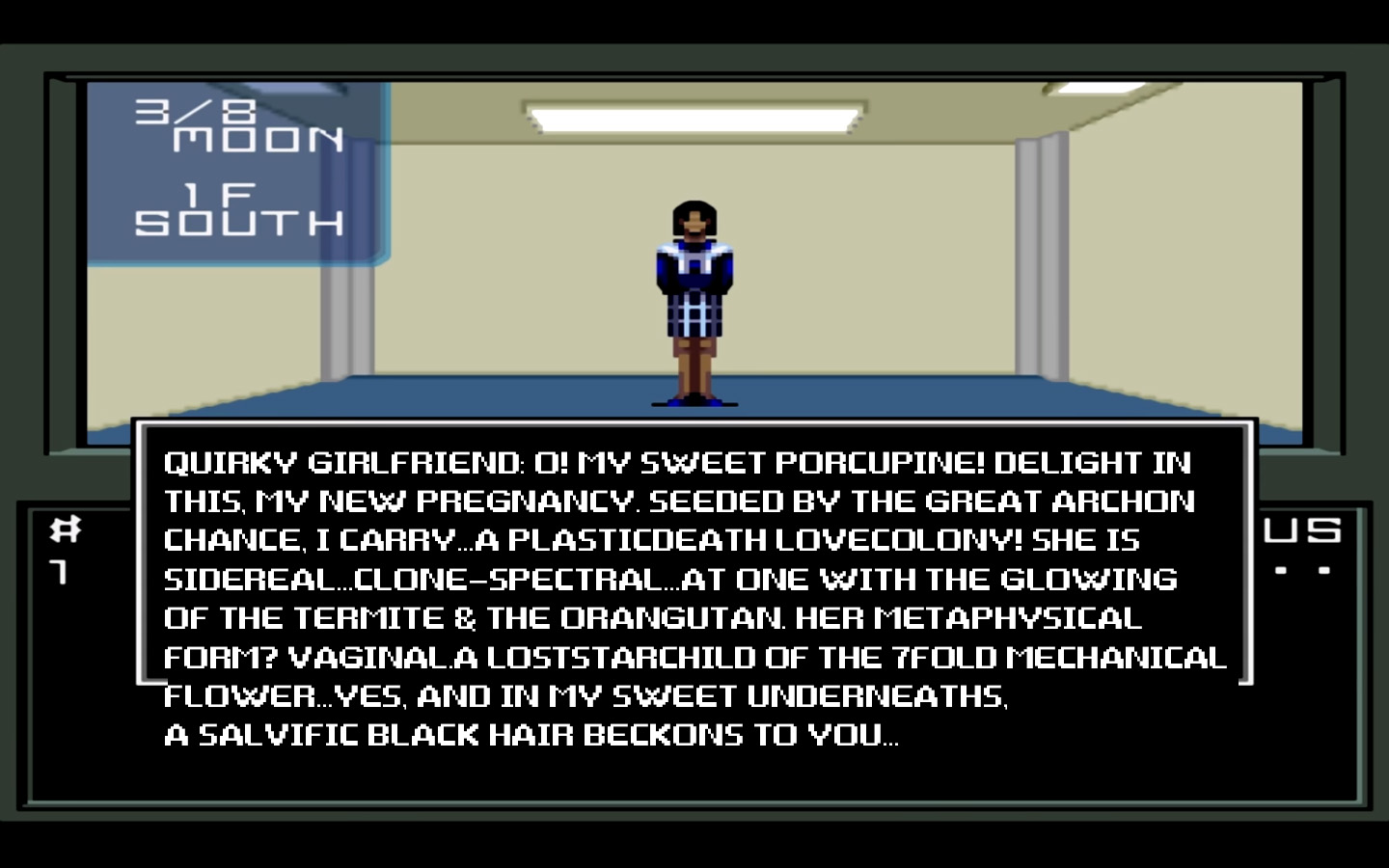 Porcupine's mother gives him a bit of friendly advice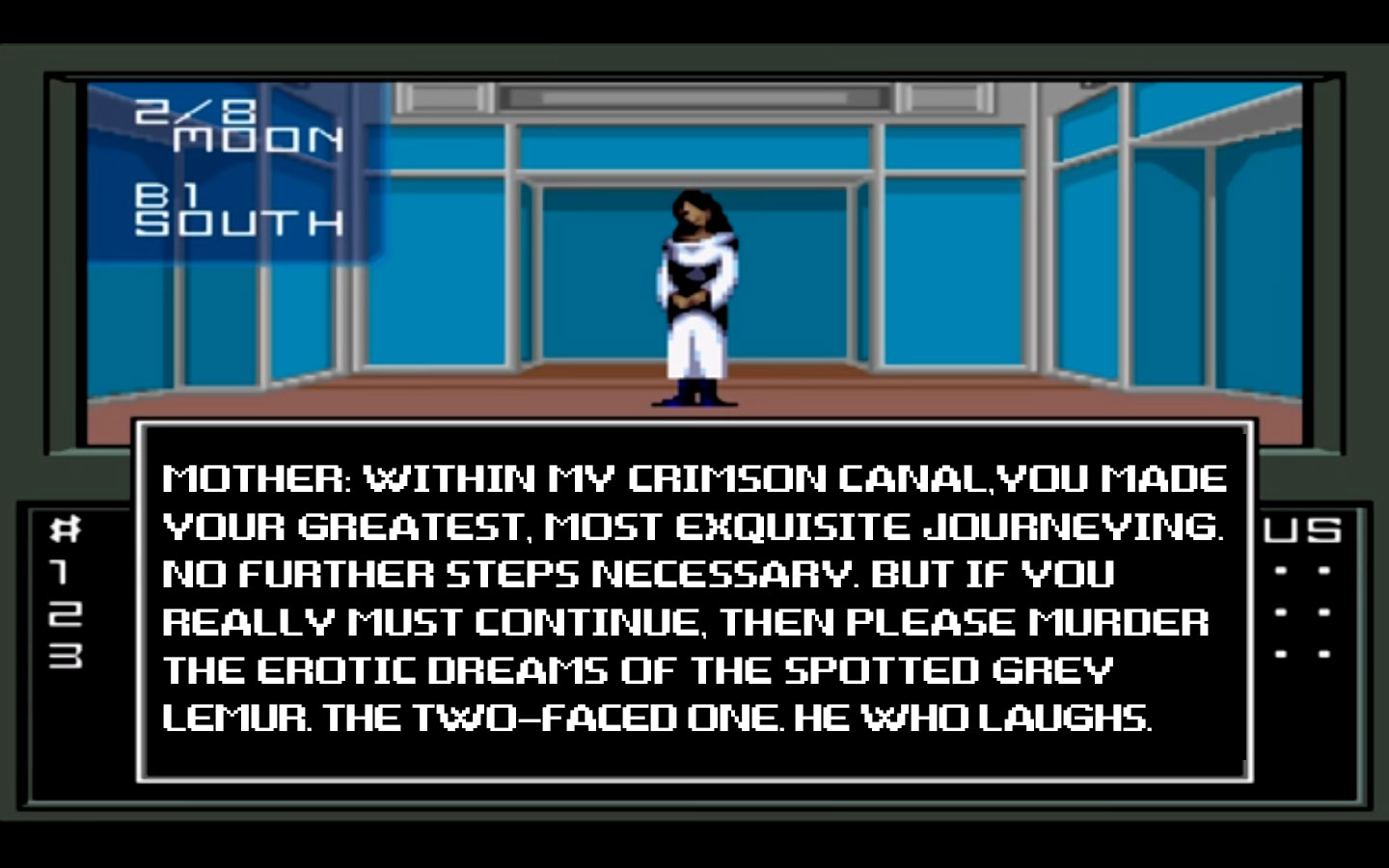 A disused well leads to a strange cavern underneath Porcupine's home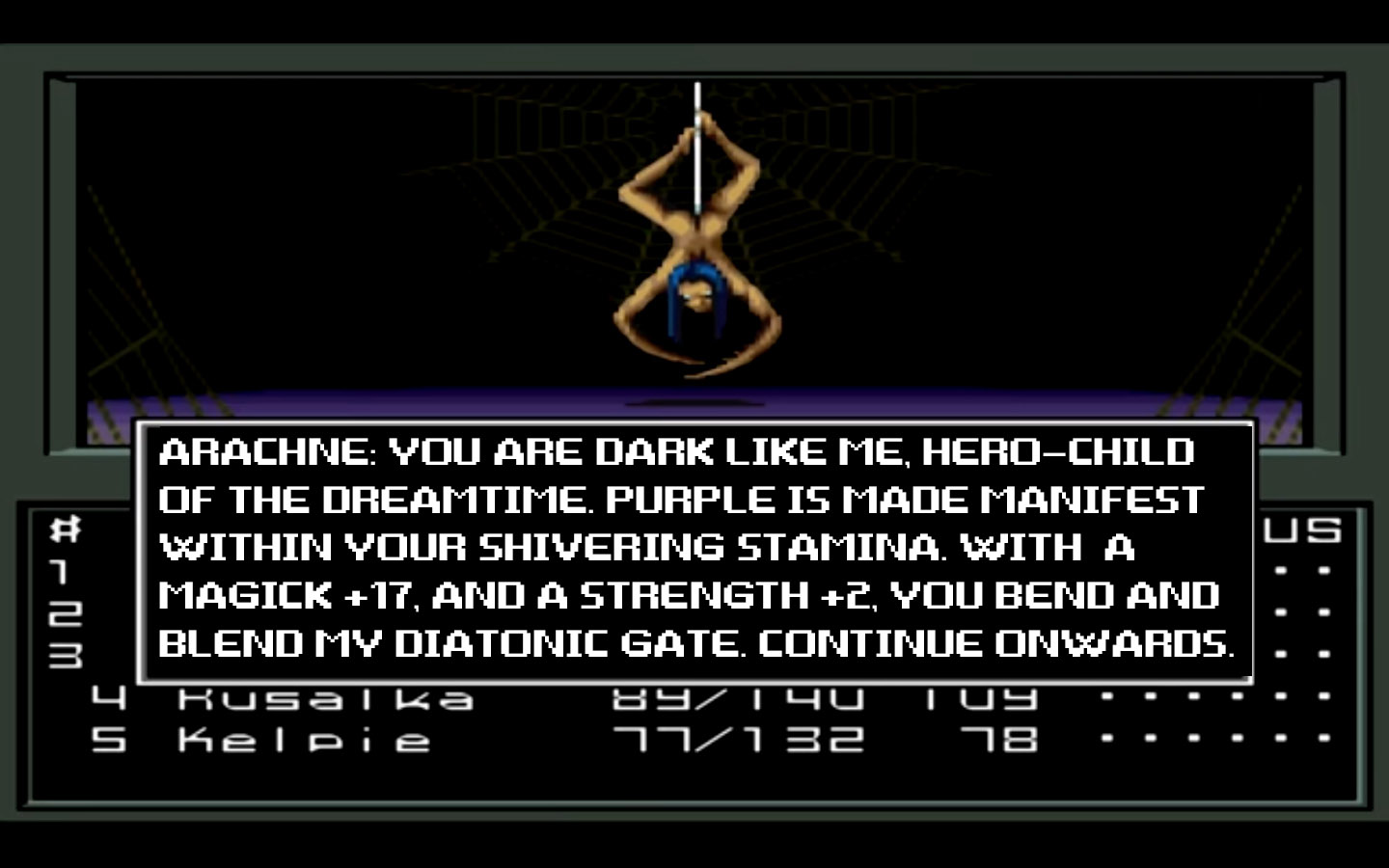 DAY 3 – Heaven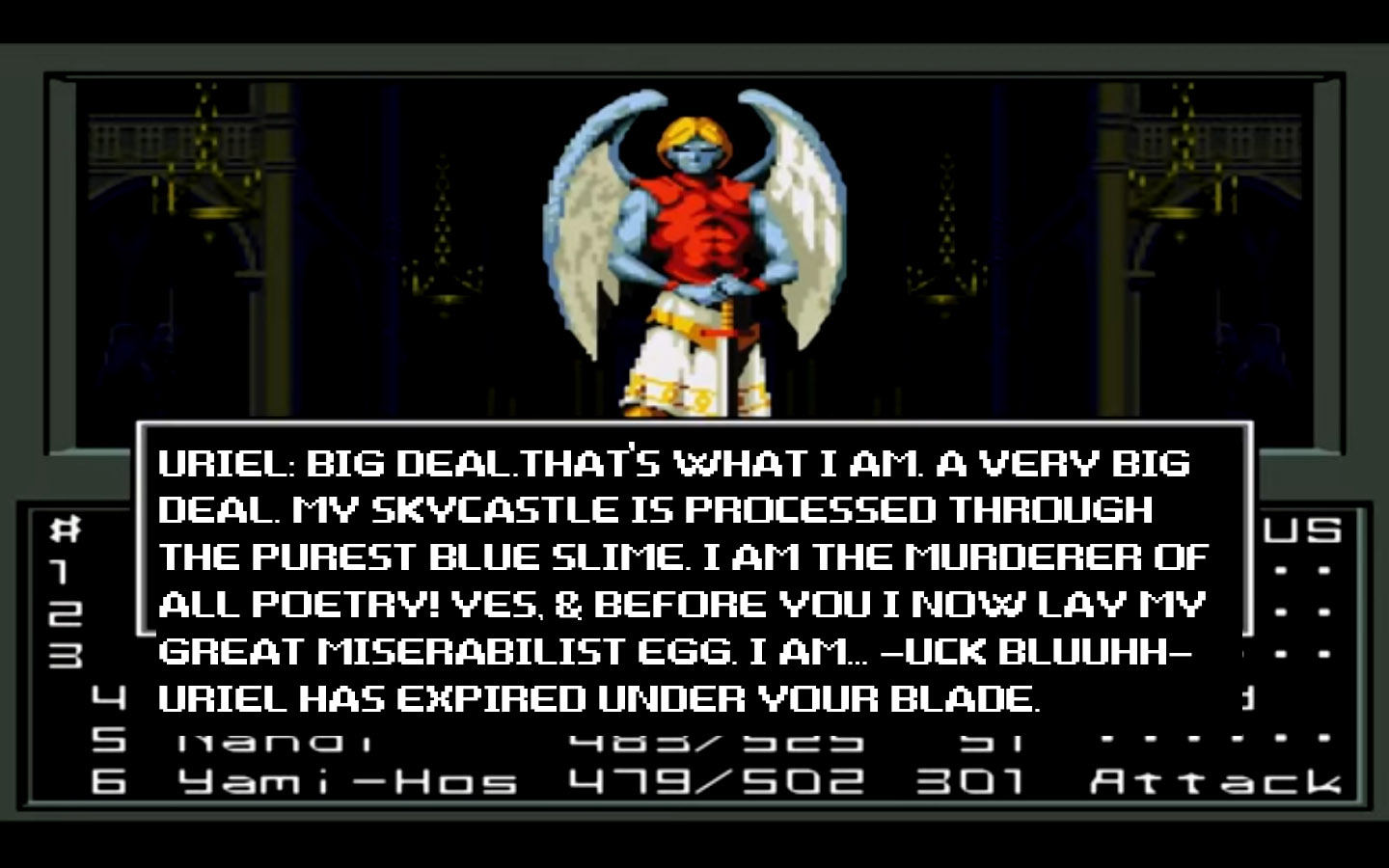 DAY 4 – Hell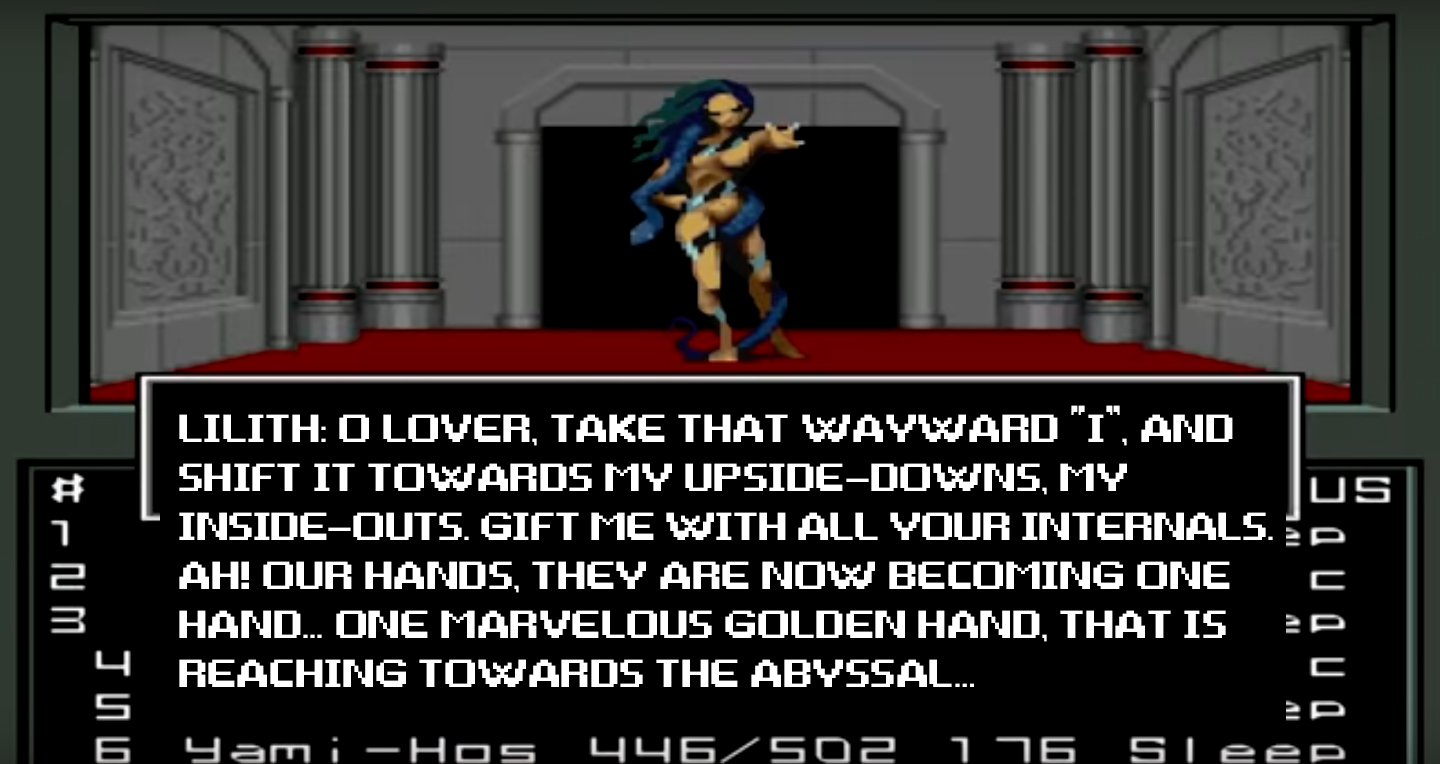 DAY 5 – Purgatory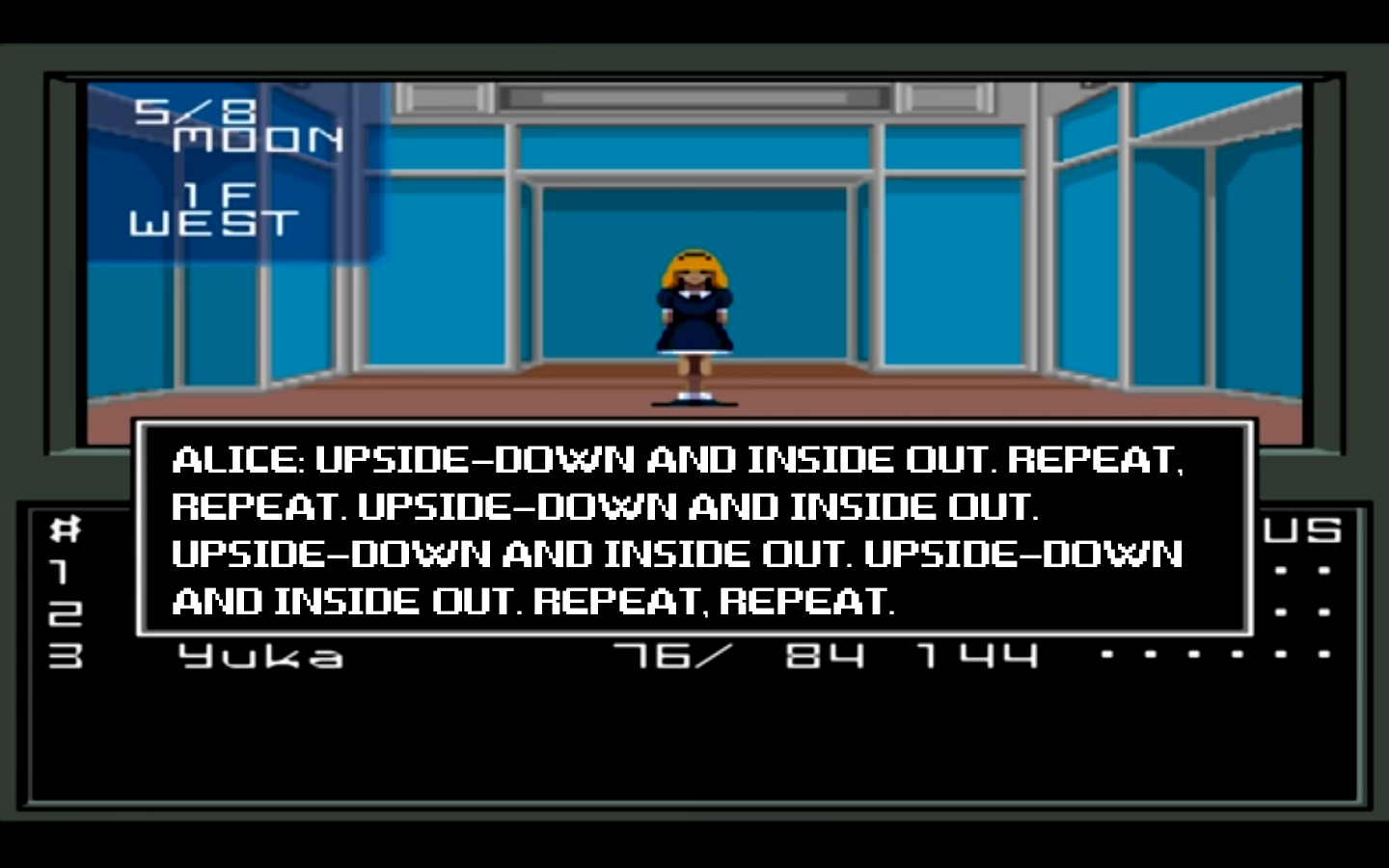 DAY 7 – The Void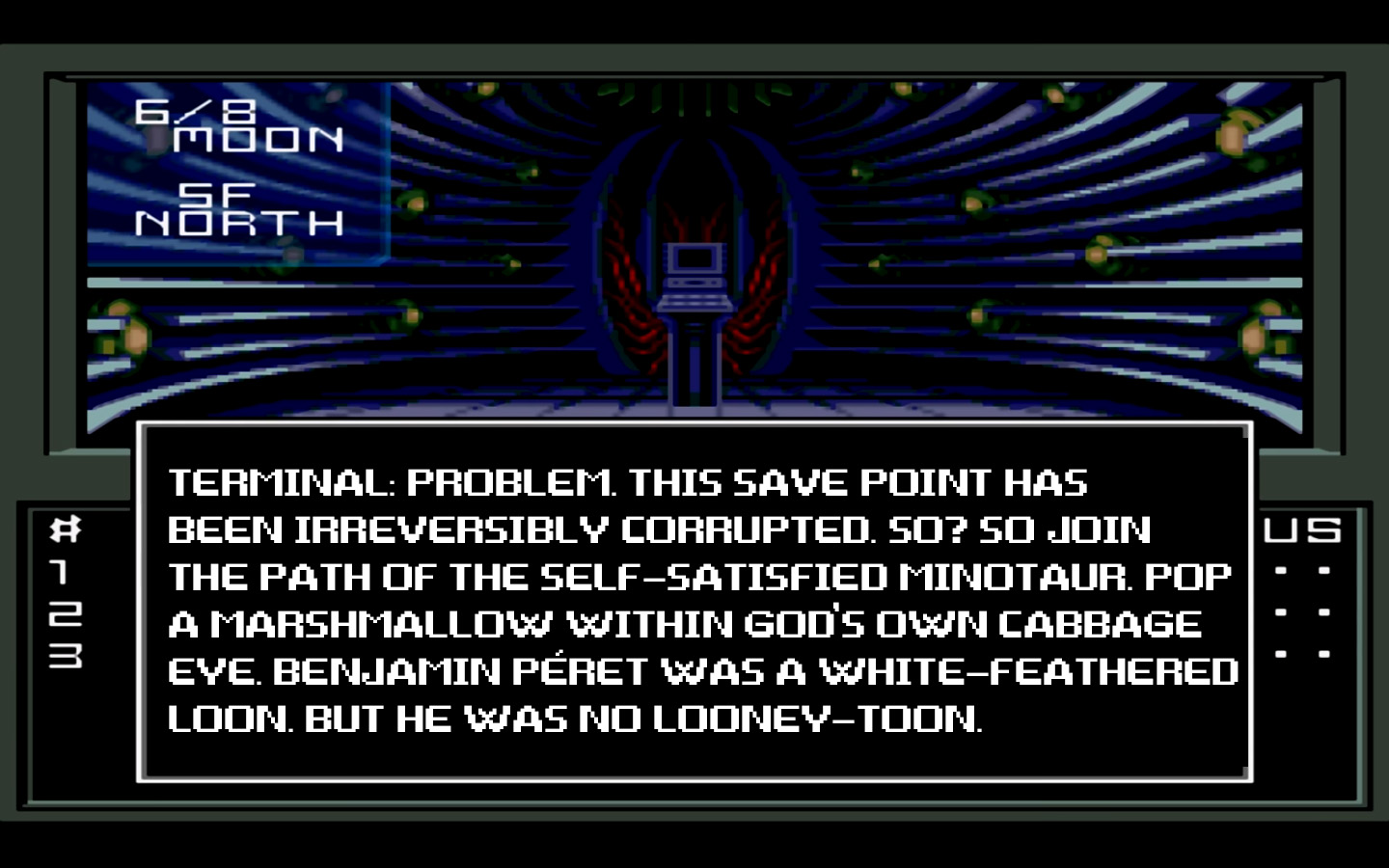 DAY 8 – ???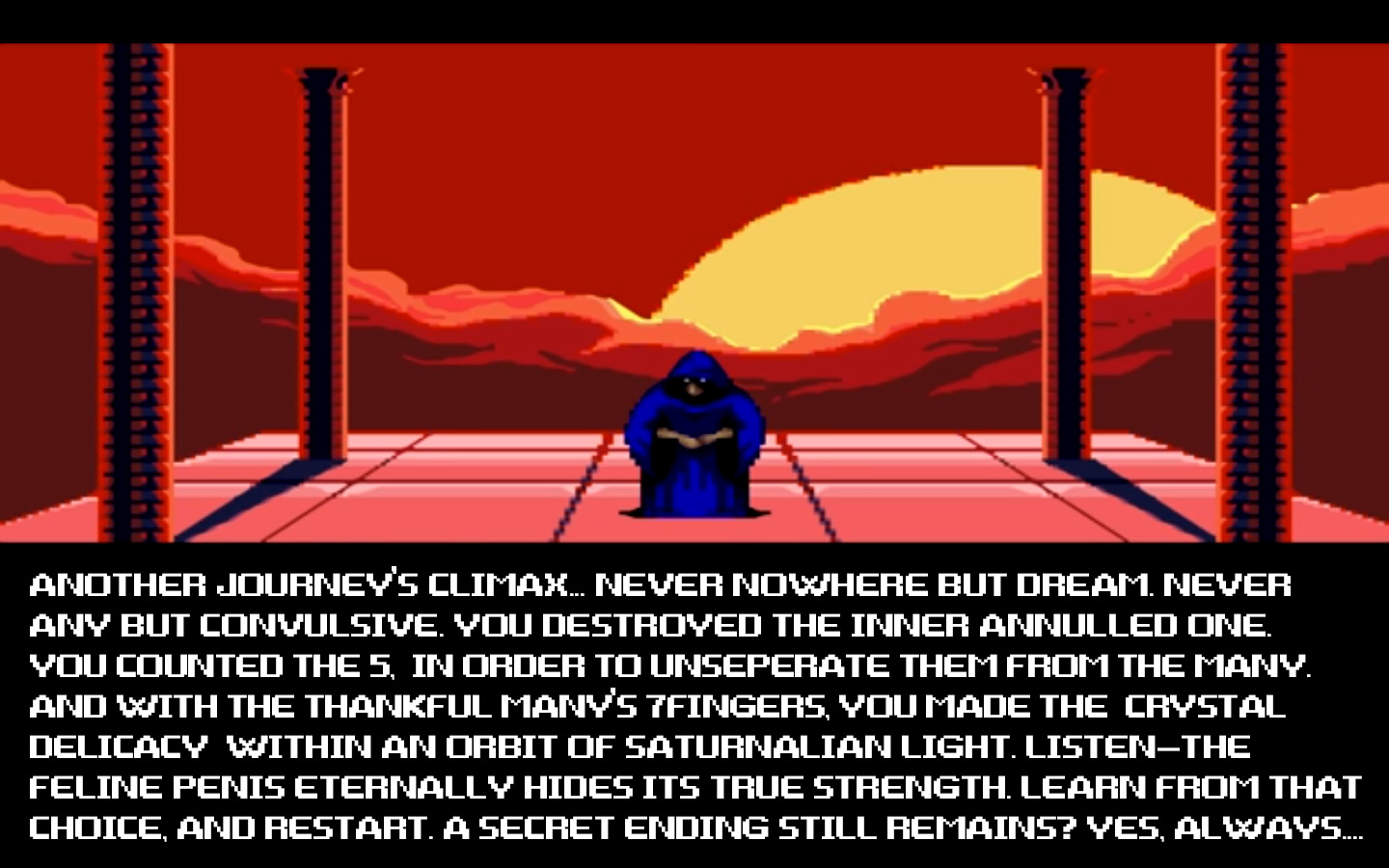 THE END…OR THE BEGINNING???