Parisian surrealist Michel Zimbacca's first solo exhibition will be taking place soon in Paris: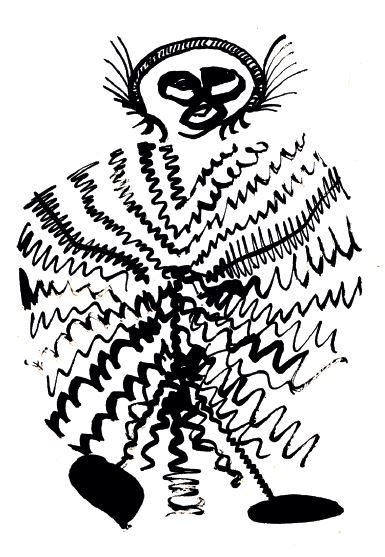 LIBRE MOISEAU
Paintings, collages, drawings, objects
October 14th-28th 2017
Vernissage on the 14th, from 6:00-10:00 p.m.
Closing Event on the 18th, 8:00 p.m. (poetry readings and films)
L'USINE 102 BOULEVARD DE LA VILLETTE 75019 PARIS
Tel : 01 42 00 40 48 / Site : usine102.fr
The closing evening will be accompanied by a screening of Michel's films. A collection of his poems, illustrated with with a number of his drawings is forthcoming from Sonambula editions (Montreal) and will be on sale at the gallery.
And for those of us who can't make it in person, there is a Youtube upload of Michel's film Ni d'Eve ni D'Adam (1969) with a cameo from Jean Benoît!